Can I publish reviews directly to Google/Facebook?
Can I publish reviews directly to Google/Facebook?

By Stuart Marshall
updated about 2 months ago
It's not technically possible to use the Word Up feedback form and also post a review directly on a user's behalf using Google/Facebook APIs. Instead, there are 2 options:
Option 1
After submitting their Word Up review the customer can be shown a link to post the same review on Google and/or Facebook. To help make this easy for the reviewer their comments are automatically copied to the clipboard. This means that they can add the review in only a couple of clicks, so it's the next best thing to a direct publish.
Option 2
Another option is to set up a Word Up Review Form to ask only for a star rating. If the rating given is (e.g.) 3 stars or above then you can signpost the user to provide a Google/Facebook review. If they give a low rating then they can be shown a regular feedback form to give their feedback (which would hopefully provide some useful information to improve your products/services).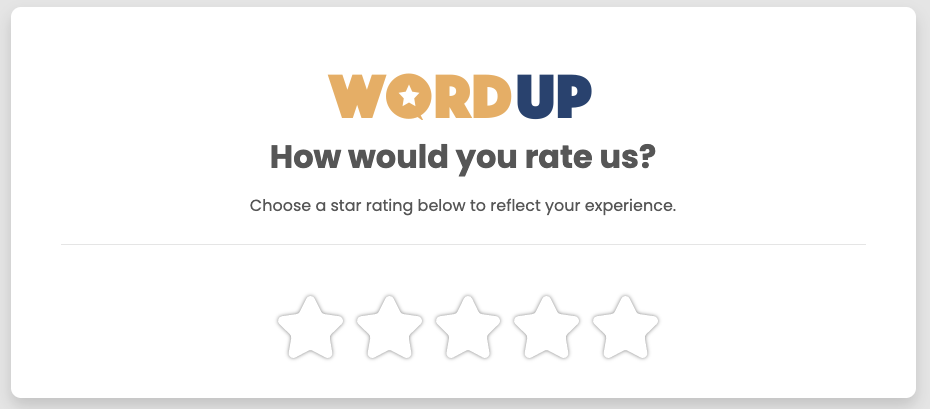 Here is an example of this second approach (try it with both a low then a high rating to see the difference!). Note though that the Google and Facebook links in this example aren't active!





Did this answer your question?